Dr. Murray is a graduate of University of Maryland School of Dental Medicine. After serving in the U.S, Army during WWII, Dr. Murray returned home and established a small private dental practice in Medford. His wife Ruth worked as the receptionist and office manager and his daughters helped out after school and during the summer. After Dr. Susan graduated from dental school, they moved to the current location at 101 Main St. He continued to practice dentistry until 2017. Dr. Murray passed away in 2018 leaving behind his beloved dental practice to his daughters. Yavner Dental Associates was Dr. Murray's passion which is why he chose to pass the legacy onto another generation of Yavners.
Fun Family Fact: There have been 8 other Dr. Yavners in the family, who are dentists; including an uncle, several cousins and now his daughter Susan who runs the practice.
Dr. Susan Yavner grew up in the area and after graduating high school, she went to Brown University where she played varsity soccer and softball. She is a graduate of Harvard Dental School. She has been working alongside her father at Yavner Dental Associates since she was eight years old. She is currently on the faculty of Harvard Dental School. She has also been recognized by Consumer's Research Council of America as one of America's Top Family Dentists. Outside of dentistry, Dr. Susan enjoys staying working out and spending time with her family.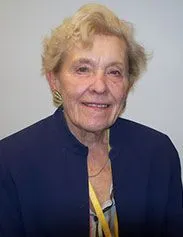 Betty is a registered nurse with a Masters in Education. She has experience in both direct patient care and administration. She has worked in multiple Boston teaching hospitals and as she says, "closed a lot of them down." She goes on to say that "This is my retirement 'gig' so you know that I like it here because this is a time when one can enjoy working." When not hard at work behind the front desk at Yavner Dental Associates, Betty can be found in her garden, which like the Red Sox, will be better next year!
Tina is a certified dental assistant and xray technician. She is a graduate of the Bryman Institute. Tina loves to travel and experience different cultures and peoples. She is an expert at making people smile.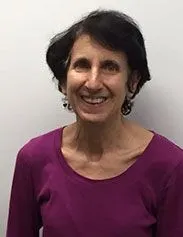 Debbie is a licensed dental assistant with additional certification in radiology. Debbie loves to work with all patients, especially children. Debbie also helps out in the front office and with billing. In her spare time, Debbie loves to cook and specializes in baking up mouth watering chocolate desserts. Her other passion is quilting and some of her contemporary quilts are on display in our office.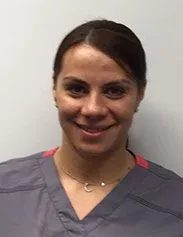 Marcella is a licensed dental assistant with additional certification in radiology. She loves meeting new people and especially helping those people who might be nervous about going to the dentist. She is a champion body builder and handball player. Marcella is fluent in Spanish. Marcella just loves teeth and the color purple. She even has a tooth charm on her bracelet. ( And that's the tooth! )
Silvia Crispin-Nunez joined the staff of Yavner Dental Associates in January of 2018. She was born in the Dominican Republic and has been a licensed dental assistant in Massachusetts since 2008. She has worked in many different fields of dentistry over the last couple of years and she specializes in pediatric dental assisting. In her spare time, Siliva does community service with her church and she loves to travel and dance. Everyone at Yavner Dental is thrilled to have Silvia working with us.